This time last year, Donald Trump was named President Elect of the United States of America. This news sent the Australian share market into an apparent "free-fall" and at the time, the media was scaremongering and indicated that a massive $35 billion had been wiped off the share market.
However, in the 12 months since the 9th of November 2016, the Australian market has been steadily increasing to a total change of 17.31%.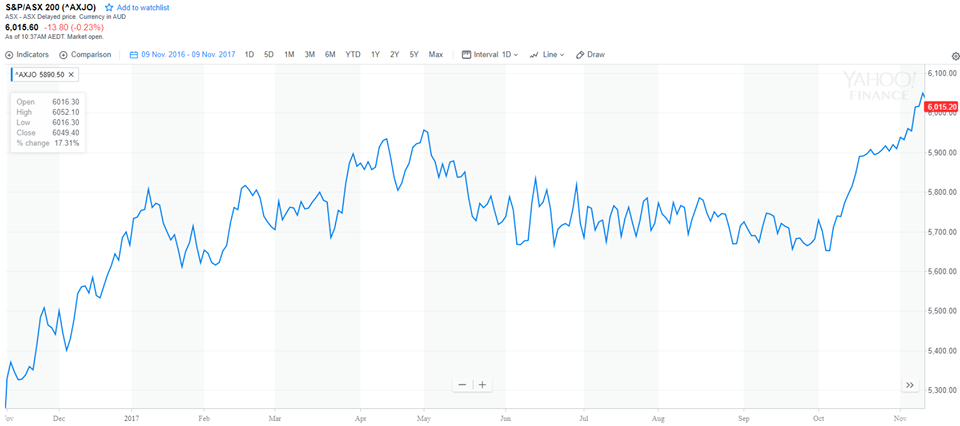 The American market has also been sharply climbing with an impressive 27.65% change.
This proves that ignoring the white noise and focusing on your long-term plan, such apparent disastrous slips and falls in the market will eventually get smoothed out.
If you wish to discuss your portfolios personal performance, or anything else. Please contact the HKS Financial Planning Team.